Books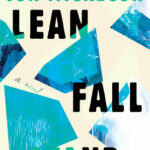 A Novel
A thrilling and propulsive novel of an Antarctica expedition gone wrong and its far-reaching consequences for the explorers and their families "leaves the reader moved and subtly changed, as if she had become part of the story" (Hilary Mantel).
"McGregor's depiction of speechlessness, both metaphorical and physical, makes the novel much more interesting than if he had provided a page-turner about a botched expedition in Antarctica . . . McGregor's carefully composed dialogue, filled with the repetition of so few words, had an eerie effect on me: for several days my own inner dialogue was often composed of the same words, as though I, too, was discovering how they could express drastically different emotions yet remain unreadable to the world." —Yiyun Li, New York Review of Books
Remember the training: find shelter or make shelter, remain in place, establish contact with other members of the party, keep moving, keep calm.
Robert 'Doc' Wright, a veteran of Antarctic surveying, was there on the ice when the worst happened. He holds within him the complete story of that night—but depleted by the disaster, Wright is no longer able to communicate the truth. Instead, in the wake of the catastrophic expedition, he faces the most daunting adventure of his life: learning a whole new way to be in the world. Meanwhile Anna, his wife, must suddenly scramble to navigate the sharp and unexpected contours of life as a caregiver.
From the Booker Prize-longlisted, American Academy of Arts & Letters Award-winning author of
Reservoir 13
, this is a novel every bit as mesmerizing as its setting. Tenderly unraveling different notions of heroism through the rippling effects of one extraordinary expedition on an ordinary family,
Lean Fall Stand
explores the indomitable human impulse to turn our experiences into stories—even when the words may fail us.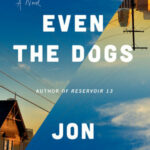 A Novel
"A ferocious book, at once intense and alarmingly unsentimental" (James Wood, The New Yorker), this intimate exploration of life at the edges of society is littered with love, loss, despair, and a half–glimpse of redemption―now reissued with an introduction by Yiyun Li
On a cold, quiet day between Christmas and the New Year, a man's body is found in an abandoned apartment. His friends look on, but they're dead, too. Their bodies found in squats and sheds and alleyways across the city. Victims of heroin, they're ghosts in the shadows, a chorus keeping vigil as the hours pass, paying their own particular homage as their friend's body is taken away, examined, investigated, and cremated.
All of their stories are laid out piece by broken piece through a series of fractured narratives. We meet Robert, the deceased, the only alcoholic in a sprawling group of junkies; Danny, just back from uncomfortable holidays with family, who discovers the body; Laura, Robert's daughter, who stumbles into the drug addict's life when she moves in with her father after years apart; Heather, who has her own home for the first time since she was a teenager; Mike, the Falklands War vet; and all the others. Theirs are stories of lives fallen through the cracks, hopes flaring and dying, love overwhelmed by more immediate needs. These invisible people live in a parallel reality to most of us, out of reach of food and shelter. And in their sudden deaths, it becomes clear, they are treated with more respect than they ever were in their short lives.
Winner of the International Dublin Literary Award,
Even the Dogs
is a daring and humane exploration of homelessness and addiction from "a writer who will make a significant stamp on world literature. In fact, he already has" (Colum McCann, winner of the National Book Award).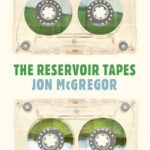 "A companion piece to his Man Booker–longlisted Reservoir 13, McGregor's latest works perfectly well as a standalone, offering an alternately sweet and suspenseful depiction of a community as it reacts, person by person, to the disappearance of a teenage girl." —Entertainment Weekly
A teenage girl has gone missing. The whole community has been called upon to join the search. And now an interviewer arrives, intent on capturing the community's unstable stories about life in the weeks and months before Becky Shaw vanished.
Each villager has a memory to share or a secret to conceal, a connection to Becky that they are trying to make or break. A young wife pushes against the boundaries of her marriage, and another seeks a means of surviving within hers. A group of teenagers dare one another to jump into a flooded quarry, the weakest swimmer still awaiting his turn. A laborer lies trapped under rocks and dry limestone dust as his fellow workers attempt a risky rescue. And meanwhile a fractured portrait of Becky emerges at the edges of our vision—a girl swimming, climbing, and smearing dirt onto a scared boy's face, images to be cherished and challenged as the search for her goes on.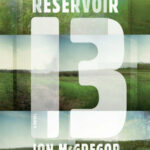 A Novel
A New York Times Book Review Editors' ChoiceLonglisted for the Man Booker PrizeA "fiercely intelligent . . . daring, and very moving" about an English village haunted by one family's loss—for readers of The Virgin Suicides and Zadie Smith's NW (George Saunders, The Paris Review Daily).
Midwinter in an English village. A teenage girl has gone missing. Everyone is called upon to join the search. The villagers fan out across the moors as the police set up roadblocks and a crowd of news reporters descends on what is usually a place of peace. Meanwhile, there is work that must still be done: cows milked, fences repaired, stone cut, pints poured, beds made, sermons written, a pantomime rehearsed.
As the seasons unfold and the search for the missing girl goes on, there are those who leave the village and those who are pulled back; those who come together and those who break apart. There are births and deaths; secrets kept and exposed; livelihoods made and lost; small kindnesses and unanticipated betrayals. An extraordinary novel of cumulative power and grace,
Reservoir 13
explores the rhythms of the natural world and the repeated human gift for violence, unfolding over thirteen years as the aftershocks of a tragedy refuse to subside.
"Jon McGregor has revolutionized that most hallowed of mystery plots: the one where some foul deed takes place in a tranquil English village that . . . doesn't feel so tranquil anymore." —The Wall Street Journal