Books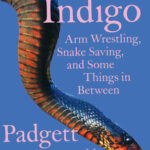 Arm Wrestling, Snake Saving, and Some Things In Between
The first collection of nonfiction by "one of the few truly important American writers of our time" (Sam Lipsyte).
Gathering pieces written during the past three decades,
Indigo
ranges widely in subject matter and tone, opening with "Cleve Dean," which takes Padgett Powell to Sweden for the World Armwrestling Federation Championships, through to its closing title piece, which charts Powell's lifelong fascination with the endangered indigo snake, "a thinking snake," and his obsession with seeing one in the wild.
"Some things in between" include an autobiographical piece about growing up in the segregated and newly integrated South and tributes to writers Powell has known, among them Donald Barthelme, who "changed the aesthetic of short fiction in America for the second half of the twentieth century," and Peter Taylor, who briefly lived in Gainesville, Florida, where Powell taught for thirty-five years. There are also homages to other admired writers: Flannery O'Connor, "the goddesshead"; Denis Johnson, with his "hard honest comedy"; and William Trevor, whose
Collected Stories
provides "the most literary bang for the buck in the English world."
A throughline in many of the pieces is the American South—the college teacher who introduced Powell to Faulkner; the city of New Orleans, which "can render the improbable possible"; and the seductions of gumbo, sometimes cooked with squirrel meat. Also here is an elegy for Spode, Powell's beloved pit bull: "I had a dog not afraid, it gave me great cheer and blustery vicarious happiness."
In addressing the craft of fiction, Powell ventures that "writing is controlled whimsy." His idiosyncratic playfulness brings this collection to vivid life, while his boundless curiosity and respect for the truth keep it on course. As Pete Dexter writes in his foreword to
Indigo
, "He is still the best, even if not the best-known, writer of his generation."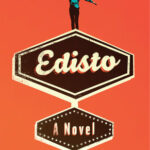 A Novel
Padgett Powell's National Book Award–nominated first novel (1984) about coming of age on Edisto, an undeveloped strip of coast between Savannah and Charleston, is ""a startling book, full of new sights, sounds, and ways of feeling. . . .The book is subtle, daring, and brilliant"" (Donald Barthelme).
Padgett Powell's first novel (1984) is about coming of age on Edisto, an undeveloped strip of coast between Savannah and Charleston, a "named but never discovered place in the South."
Simons Manigault ("You say it 'Simmons.' I'm a rare one–
m
Simons") lives with his mother, an eccentric professor known locally as the Duchess, who is convinced her twelve–year–old son can become a writer of genius. She has immersed Simons in the literary classics since birth and has given him free rein to gather material in such spots as a nightclub called Marvin's R.O. Sweet Shop and Baby Grand.
At the center of Simons's life on Edisto is an enigmatic character who tutors the boy in the art of watching the world without presumption. "Taurus," as he is dubbed by Simons, acts as a father surrogate as well, taking his precocious young charge in stride. He leads him to, among other discoveries, his first prizefight, date, and hangover.
The way Simons sees the world will change radically when he leaves his ad–lib life among the denizens of Edisto for the private schools and tennis tournaments of Hilton Head, South Carolina—the territory of his father, "The Progenitor." Using the combination of a child's run–on phrasing and the vigorous prose and deft comic touches of a writer who is sure of every step, Padgett Powell established himself as a vivid new American writer.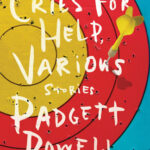 Stories
Named a Best Book of 2015 by NPR and Vanity Fair
"Rifles through fear, identity, meaning, and cultural memory in forty–four short, surreal stories." —
Vanity Fair
"By turns moving, funny, and maddening…. very much in the key of Donald Barthelme."
—The New York Times Book Review
"Somehow both grounded and absurd, each one of the stories trying get at that heart of the confusion and sadness at the core of contemporary life." —
VICE
From the highly acclaimed author of
Edisto
and
The Interrogative Mood
, Padgett Powell's new collection of stories,
Cries for Help, Various,
follows his mentor Donald Barthelme's advice that "wacky mode" must "break their hearts." The surrealistic and comical terrain of most of the forty–four stories here is grounded by a real preoccupation with longing, fear, work, loneliness, and cultural nostalgia. These universal concerns are given exhilarating life by way of Powell's "wit, his . . . dazzling turns of phrase" (Scott Spencer).
Padgett Powell's language is both lofty and low–down, his tone cranky and heartfelt, exuberant and inconsolable. His characters rebel against convention and ambition, hoping to maintain their very sanity by doing so. Even the most hilarious or fantastical stories in
Cries for Help, Various
ring gloriously, poignantly, true.