Books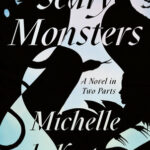 A Novel in Two Parts
Finalist for the 2022 Kirkus Prize for Fiction
Shortlisted for the 2022 Miles Franklin Literary Award
Shortlisted for the 2023 Rathbones Folio Prize
Longlisted for the 2022 Gordon Burn Prize (UK)

A profoundly original exploration of racism, misogyny, and ageism—three monsters that plague the world—this novel from a beloved and prize-winning author is made up of two narratives, each told by a South Asian migrant to Australia
"
When my family emigrated it felt as if we'd been stood on our heads
."
Michelle de Kretser's electrifying take on scary monsters turns the novel upside down, just as migration has upended her characters' lives.
Lili's family migrated to Australia from Asia when she was a teenager.
Now, in the 1980s, she's teaching in the south of France. She makes friends, observes the treatment handed out to North African immigrants, and is creeped out by her downstairs neighbor. All the while, Lili is striving to be A Bold, Intelligent Woman like Simone de Beauvoir.
Lyle works for a sinister government department in near-future Australia. An Asian migrant, he fears repatriation and embraces "Australian values." He's also preoccupied by his ambitious wife, his wayward children, and his strong-minded elderly mother. Islam has been banned in the country, the air is smoky from a Permanent Fire Zone, and one pandemic has already run its course.
Three scary monsters—racism, misogyny, and ageism—roam through this mesmerizing novel. Its reversible format enacts the disorientation that migrants experience when changing countries changes the stories of their lives. With this suspenseful, funny, and profound book, Michelle de Kretser has made something thrilling and new.
"Which comes first, the future or the past?"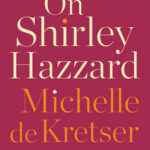 On Shirley Hazzard is a vibrant and personal tribute in which the Miles Franklin Award–winning novelist Michelle de Kretser offers a masterclass in writing and reading. She celebrates the precision and musicality of Hazzard's prose and illuminates the humor and humanity in her work. This exhilarating book is both a brilliant introduction to Hazzard and a gift for her longtime readers.
On Shirley Hazzard
reveals Michelle de Kretser's lively intelligence at work and her distinctive wit. This testament to her sustained engagement with Hazzard's work is, at its core, an appreciation of the significance and joy of good fiction. Receptiveness when reading is a prerequisite for perceptive analysis, according to both de Kretser and Hazzard. And for prose, the "simple and precise," the "transient and insignificant" are key qualities: "Not moonlight but the glitter of broken glass," for de Kretser as for Chekhov. Selective biographical details about Hazzard are relayed, too—her leaving Australia and formal education at the age of sixteen, her working, unhappily, at the United Nations in Manhattan, her long friendship with Graham Greene. Hazzard's morality is also invoked—"solidarity with the vulnerable" and pacifism being of prime importance.
Shirley Hazzard (1931–2016) published her first short story in
The New Yorker
in 1961. The magazine continued to publish her work in the decades thereafter, including excerpts from her most successful and beloved novel, the bestseller and National Book Critics Circle Award winner,
The Transit of Venus
(1980). Michelle de Kretser's insightful and provocative appreciation does Hazzard fine justice.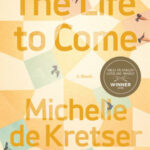 A Novel
Winner of the Miles Franklin Literary Award
Shortlisted for the Stella Prize
Longlisted for the International Dublin Literary Award

"For a novel concerned with dislocation, there's a lot of grounding humor in The Life to Come. Most of it comes at the expense of Pippa and her ilk, but de Kretser's observations are so spot on, you'll forgive her even as you cringe."—Amelia Lester, New York Times Book Review
Set in Australia, France, and Sri Lanka, The Life to Come is about the stories we tell and don't tell ourselves as individuals, as societies, and as nations. Driven by a vivid cast of characters, it explores necessary emigration, the art of fiction, and ethnic and class conflict.
Pippa is a writer who longs for success and eventually comes to fear that she "missed everything important." Celeste tries to convince herself that her feelings for her married lover are reciprocated. Ash makes strategic use of his childhood in Sri Lanka, but blots out the memory of a tragedy from that time. Sri Lankan Christabel endures her dull job and envisions a brighter future that "rose, glittered, and sank back," while she neglects the love close at hand.
The stand–alone yet connected worlds of
The Life to Come
offer meditations on intimacy, loneliness, and our flawed perception of reality. Enormously moving, gorgeously observant of physical detail, and often very funny, this new novel by Michelle de Kretser reveals how the shadows cast by both the past and the future can transform and distort the present. It is teeming with life and earned wisdom—exhilaratingly contemporary, with the feel of a classic.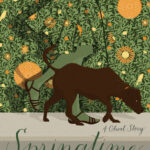 A Ghost Story
"This is a gorgeous, delicately surprising piece of writing. . . . It's like spirit photography, all fuzzy outlines and unaccountable light: a snapshot of something that may or may not exist." —Terrence Rafferty, The New York Times Book Review
When Frances met Charlie at a party in Melbourne, he was married with a young son. Now that the couple has moved to subtropical Sydney, a lusher and more chaotic city, Frances has an unshakable sense that the world has tipped on its axis. Everything seems alien, and exotic—and Frances is haunted by the unknowability of Charlie's previous life. A young art historian studying the objects in paintings––the material world––Frances takes mind–clearing walks around her neighborhood with her dog. Behind the fence of one garden, she thinks she sees a woman in an old–fashioned gown, but something is not right. It's as if the garden exists in a vacuum suspended in time, "at an angle to life."
Springtime
is a ghost story that doesn't conform to the genre's traditions of dark and stormy nights, graveyards and ruins. It breaks new ground by unfolding in sunny, suburban Australia, and the realism of the characters and events make the story's ambiguities and eeriness all the more disquieting. The richness of observation here is immediately recognizable as Michelle de Kretser's, a writer who has been praised by Hilary Mantel as a master of ""the sharp, almost hallucinatory detail."